Here are some links that will help you get additional information about traveling to Estonia and things to do and see here: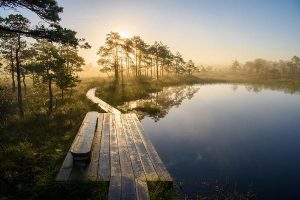 Official online travel guide to Estonia
Fun facts about Estonia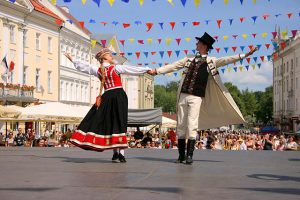 While the official capital of Estonia is Tallinn, we have more than one recognized capital that change throughout the year. Tartu is established as the "cultural capital of Estonia", while Pärnu is also known as the "summer capital" and Otepää as the "winter capital". When travelling to the venue of summer camp Evergreen, you will definitely visit Tartu, our "cultural capital" and the hometown of Juvente Estonia.
∗∗∗∗∗∗∗
There is no way you can return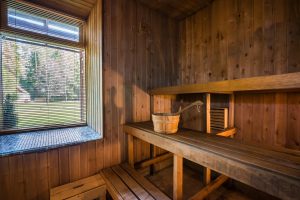 home without having tried Estonian sauna. This 800-year-old custom is a refreshing and memorable experience best enjoyed in a good company, surrounded by nature. There's nothing better after a long day of summer camp activities than to experience the perhaps a new term in your vocabulary called 'whisking' (vihtlemine), also known as 'a gentle beating'. It is a healthy slapping with birch twigs and an integral part of the authentic Estonian sauna tradition.
∗∗∗∗∗∗∗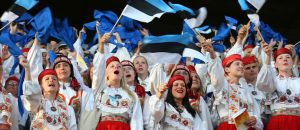 Estonians like to sing and Estonian Song and Dance Celebration is the local signature event and a reason why Estonians are often referred to as the "singing nation". First Estonian Song Celebration took place in 1869 and regularly takes place every five years involving thousands of choir singers and since 1934 also dancers dressed in colourful national garments. All together 40,000 people turn up to sing and dance, up to 18,000 people can be on stage at the same time and over 200, 000 people attend the event. That's nearly 1/6 of the entire population! Starting from 1963 we also hold Youth Song and Dance Celebration which will take place this year 30th June – 2nd July in Tallinn. If you have a chance then you`re welcome to take part in this amazing experience.
∗∗∗∗∗∗∗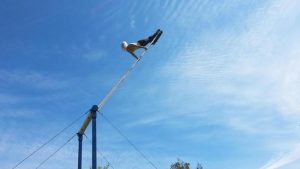 Estonians take swinging very seriously, so much that we invented a new sport – kiiking ("kiik" means swing in Estonian). Kiiking requires participants to attach themselves to giant steel swings that rotate a full 360 degrees. It is also yet to be included in the Olympics. Evergreen organisers team is seriously considering creating a possibility for participants to try out this breathtaking activity in the summer camp Evergreen.
∗∗∗∗∗∗∗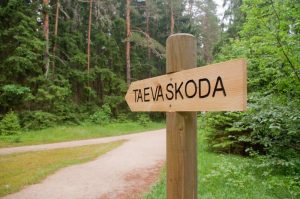 Estonia is one of Europe`s least crowded countries with a population of 1.3 million people in total and population density of 30 people per square kilometre. 52% of the country is forest, making it one of Europe`s greenest countries.
∗∗∗∗∗∗∗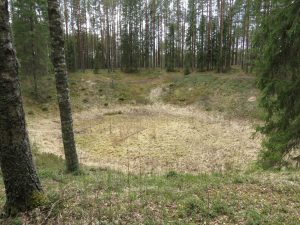 Estonia has the highest number of meteorite craters per land area in the world. Kaali crater in Saaremaa is the most known one and it is what remains of the last giant meteorite to hit an area populated by humans. It fell to Earth over 4,000 years ago. During the summer camp excursion that is meant for all participants of Evergreen we are going to visit one of the meteorite crater`s that is located close to the summer camp venue – the place is called Ilumetsa.